Transforming Healthcare Organizations with Heart!™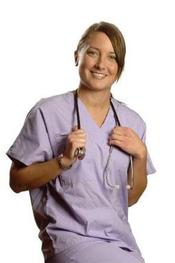 To flourish in the current healthcare culture, organizations must create environments that redefine health, foster personal connection, and celebrate human potential. They must reflect and sustain the values and behaviors that are congruent with caring and healing.
The BirchTree Center for Healthcare Transformation provides professional development continuing education programs to assist nurses in enhancing their nursing practice and in responding to the organizational challenges experienced within the healthcare system. The core intention of all of our programs is to nurture the heart and spirit of nurses through the development of a supportive and caring community of healthcare professionals.
Clinical practice nurses are prepared to integrate complementary modalities within their nursing practice. Nursing faculty members are assisted in grounding their curriculum within a foundation of holistic nursing philosophy and theory. Nursing leaders are inspired to bring forth the creative potential of their nursing staff. All nurses are encouraged to transform their professional practice to become a fulfilling and energizing life experience. Contact hours are provided with each program.
We offer the following programs for your organization. We tailor every program to your specific needs.
Healthcare organizations engage our services for a variety of reasons:
We assist organizations in developing healing environments that promote the redefinition of healthcare based on relationship-centered care and human caring science.
Our programs provide the framework for the renewal of the patient and healthcare provider relationship resulting in improved patient satisfaction,nursing satisfaction and better outcomes.
Our healing retreats reward and nourish professionals while teaching practical self-renewal skills.
We support the transition to transformational leadership models based on partnership and collaboration.
Our programs emphasize the importance of caring for the caregiver as integral with caring for others.
We guide our professionals to practice with a caring-healing intentionality, honoring their innate wisdom and sharing their unique talents while cultivating their creative spirit.
We assist organizations in fostering a practice environment that positively impacts nurse recruitment and retention.
Our programs enhance the organizational profile consistent with JC standards and Magnet hospital status.
Nurses' Week celebrations, keynote presentations and pre and post conference workshops.