Bloom Where You Are Planted: A Program to Support New Nurses™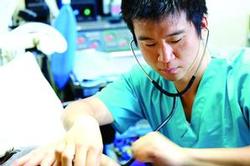 This program is designed to address the special issues and concerns new nurses encounter at the start of their career by providing them with skills they will use throughout their lives to bring greater joy and satisfaction to their work. During the course of the day we will:
Use personal discovery and self-reflection exercises that assist nurses in gaining insight into their beliefs, dreams and visions for professional practice while forming community with other nurses.
Practice empowered communication techniques that help nurses build stronger teams with their colleagues and improve relationships within their workplace.
Explore the generational value differences present in the workplace and learn how they can manage expectation of team members successfully
Develop simple, quick and effective techniques for caring for your self and coping with stressors on and off the job. This is essential to help nurses find balance between caring for self and caring for others.
Develop powerful professional strategies to counter uncivil, unkind or bullying actions in the workplace
Review a holistic framework that encourages nurse to care for patient's body, mind and spirit that has resulted in higher patient and nurse satisfaction.